Murano glass chandelier installed at a Milan hotel
Wednesday, May 2, 2018 4:09:00 PM Europe/Prague
Murano glass chandelier - Rezzonico
Suspension Murano glass chandelier, this chandelier its been realized by our glass masters, following Rezzonico style.
A sofisticated and elegant artwork capable of give a classy touch to a Milan hotel.
Our chandeliers fit both classical and modern locations.
This chandelier highlight the ability of our Murano glassmakers. They work glass with dedition and passion and they realized a unique piece with a tailored structure composing it step by step.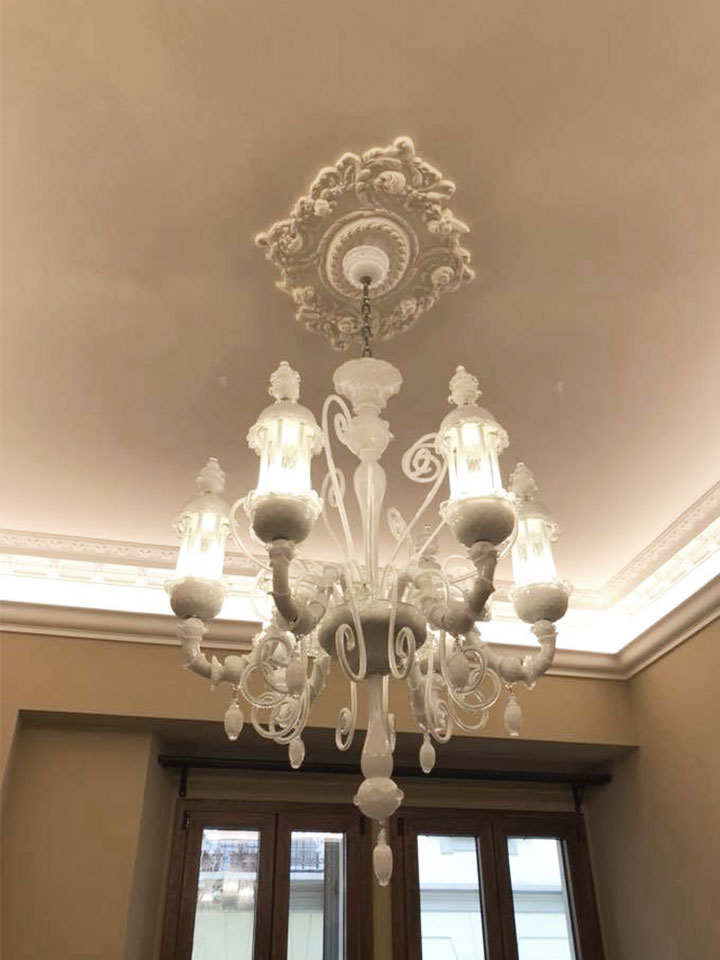 Posted in
News
By
La Fucina del Vetro